Established in 2013, Crewman Company LLC specialize in the installation of modular offices, mezzanines, bridge cranes, warehouse coolers and shipping containers.  With our extensive knowledge & experience, we provide solutions that cater to just about every industry type.  Our focus is always on meeting our customers expectations, with safety and quality of workmanship at the top of our agenda.
We take pride in implementing the highest quality industrial solution in our field.  Safety is a very large portion of our focus at Crewman Company both for our employees as well as our customers.   Our install teams go through a variety of safety training programs including; OSHA 10, OSHA 30 and US Army Corp of Engineer EM-385.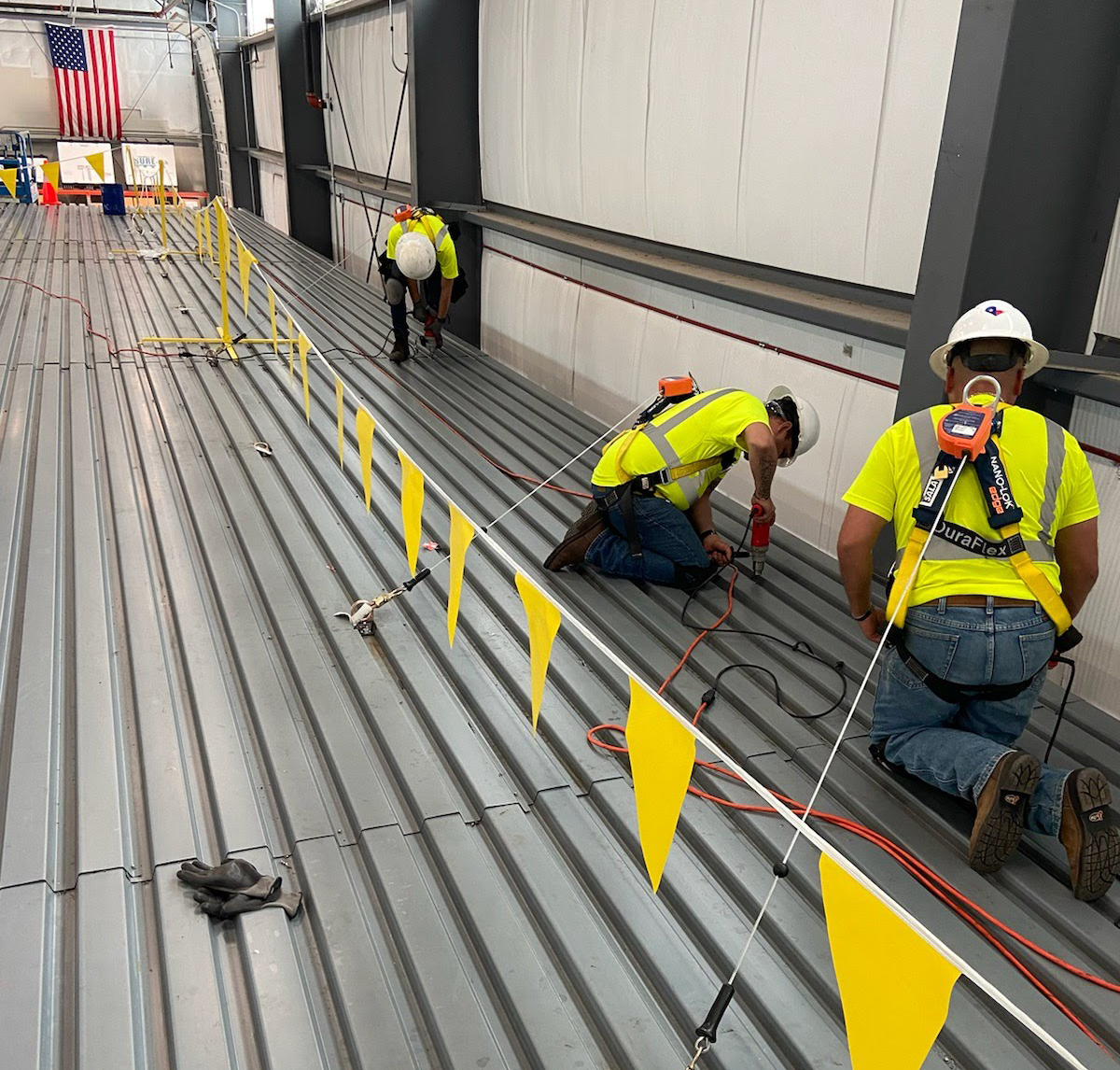 Crewman Company LLC installs a wide range of modular building systems including cleanrooms, equipment lab enclosures, warehouse coolers, mezzanine offices and modular office spaces.  We are able to maximize your valuable space with clear spans up to 40 feet wide in a non load bearing application.  In addition we are able to expand vertically with a second floor or have a load bearing roof with a load capacities up to 125 pounds per square feet.  This extra space allows you to utilize the roof for additional storage. 
Our modular office units are fabricated and painted in a factory setting.  The installation and assembly is much cleaner then traditional construction and requires less downtime during the installation time frame.   Modular construction is open constriction method which allows a building inspector to check the structure and wiring with ease at any time during the installation.  The non-progressive design of any of our modular system allows for changes as well as future expansion when needed.  
Let us build your new office space or shopping center.
If the thought of heading to the office every day is getting old, shake things up by switching to shipping container offices. These offices are exactly what they sound like–offices built from shipping containers.  With the availability of shipping containers in the USA the idea of re-purposing shipping containers delivers a flexible and mobile ground-level office you can rely on for many years.